Our family loves art. We love doing arts and crafts and trying new mediums. But when it comes to creating from scratch? Nope. No can do. My boys can sketch quite well--vehicles that is. But birds? Beautiful Landscapes? Frameable Art? That would be a no. Enter our review of
Creating a Masterpiece
. This art program declares that no matter the age, students are capable of creating a masterpiece following the simple instructions provided by the teacher. As we reviewed the
Monthly Plan
to this program, I wondered if this was true. Could anyone--including my 6 year old create a masterpiece with this program? We dove in with both feet to find out!
About Creating a Masterpiece
Creating a Masterpiece
is an online video instruction curriculum taught by master artist Sharon Hofer. Sharon teaches not only technique, but equips students with the skills to produce excellent results. The program was designed so that each student can move on and do their own individual projects. Because of the way it's filmed, it's just like sitting in one of Sharon Hofer's studio classes--but in the
comfort of your own home! Sharon's goal was to make the teaching simple enough for a child to follow, yet produce projects of quality with masterpiece level work.
Every level uses a variety of mediums for the projects which may include: watercolor, colored pencils, charcoal, ink, acrylic, pencil, soft pastels, oil pastels, conte, gouache and more! Unlike some programs, this curriculum even includes lessons on silk painting, carving, wood burning, copper tooling and more!
Subscription to the entire online art program is available at a
monthly and annual plan
. There is also the possibly of purchasing access to each level.
My family was given a subscription to the monthly plan--providing us access to ALL the levels and projects on the website. I did these projects with my two boys--ages 6 and 11.
Our Thoughts on Creating a Masterpiece:
The first thing we learned is that
you really need to have a mid to upper level quality of supplies
in order to complete these projects. We attempted one of the first projects using the inexpensive watercolor paint palates and thinner watercolor paper we had on hand. It did not go well.
Cheap art supplies will not cut it with this program
. Thankfully due to previous art curriculum, we already had quite a few supplies available, however, I made the decision to purchase a higher quality watercolor palate, soft pastel set, charcoals, colored pencils, and the recommended paper.
The program is meant to help you create masterpieces--and that means you need the right TOOLS for it
. I don't regret buying the supplies as I know we will be fine for any future art projects.
The video lessons are broken down into smaller chunks
to be completed. Some of the projects have 3+ videos for their completion, and some projects require drying time between videos making the projects take additional time. Thus you could spend 30 minutes to several days completing a lesson. We chose to just working on a project within the day if it required additional time.
The instructions on the videos were very easy to follow
with ample explanation and demonstration. The teacher also gave variations that could be done if someone was struggling with a particular technique. Because they are video lessons, they can also be paused to allow time for the student to take their time to work on each step, and they can be rewatched if something was missed or needs to be seen again.
Every lesson includes a printable list of supplies, color swatches for any color mediums being used, suggested alternatives to supplies, photos of what the project should look like at the completion of each video instruction, and technique tips
. This is very helpful for planning what projects are going to be done in advance. Each supply list also came with a link to purchase the item--which allows you to see what brand is being suggested. The color swatches for the colored mediums allows your student to make sure they have as close of color as they can to what the teacher is using. The photos of what the product should look like at the end of each video is helpful as well.
The beginning lessons are doable for the very young students as suggested.
I was able to include my 6 year old in the four lessons that we finished together. We did the sample project (soft pastels) which is a free lesson, two of the Beginner projects (African Sunset using Watercolors) and Candle (using mixed media), and the Bluebird from the Level 1. My 6 year old has also started on the Tropical Fish from Level 1 as well without any trouble. i am not sure how a 4 or 5 year old would do with the Beginner Lessons--but the program suggests it is possible and I think there are some that would be able to do it--knowing it's not going to be "perfect" or as well done as an older child would make it. But I really think it would depend on your child.
The art program is easy to navigate and to sort by level or medium.
You can see it all on the dashboard of my homepage, that I can find projects using the same mediums. This makes it great for when you want to maximize an art medium for your expense.
a snapshot of what my dashboard looks like--all mediums sorted on the side, or I can go by level in the center
Thus far, we have completed four lessons together ranging from Beginner to Level 1. We have used soft pastels, oil pastels, watercolors, and mixed oil pastels with watercolors. I myself have attempted a few of the lessons I could consider a bit more difficult for the boys choosing lessons from Level 1 and Level 2 using the additional mediums of charcoal and pencil.
Here are the projects we have attempted over the last few weeks. We have chosen to work on each of these within one day--the lesson time taking 30 minutes to 1 1/2 hrs depending on the project.
In summary, here is why you would MAY WANT to purchase this program:
➤You have a child who desperately wants REAL art lessons, but you don't know where to find a teacher, or can't afford the individual lessons.
➤You have MORE than one child desiring these lessons and don't want to pay PER CHILD.
➤You live where there aren't art lessons available, but have a good internet connection for online art lessons.
➤You have a friend or child who would love the GIFT of art lessons.
➤You want your child to explore a plethora of mediums beyond the more common beginning basics
➤You yourself would like to teach art, but cannot "create" from scratch any projects, or just don't know how to go about teaching masterpiece techniques.
➤You as an ADULT would enjoy real art lessons, but don't want to be in a class with children
➤You want to provide a
quality
art curriculum in your homeschool
➤You want to provide a quality art class for your co-op
Here is why you MAY NOT want to use this program:
➤You cannot afford to buy more expensive art supplies for your family
➤You want quick lessons that require
minimal time
for a completed project
➤You prefer the doodling or casual style of art
➤Most of your children, who would be needing the art lessons, are younger than 6
So where do I fit in with my boys?
My boys love art. They love using different mediums. They would do art for a LONG time if I let them. They can come back to a project and pick it up where they left off. They want more than just doodles or sketches. I don't "teach" art in any way, shape, or form--so I love REAL art lessons. The boys want to learn from someone besides just my mother-in-law (who IS an art major). They want "real" paintings or projects that make people go "WOW!" when they see them. I love creating art myself and really really enjoy working through the step-by-step lessons to create a project.
This is why Creating a Masterpiece has been a
PERFECT FIT
for us and I plan on doing as many of the projects we can, for as long as we have the subscription. You can see from the photos I am now going to share, how well my boys have done with the program--and remember they are ages 6 and 11...
Our first project. This African Sunset piece is in the Beginning level. It is a watercolor piece.
This is the project where we learned that we HAD to have a higher quality of supplies. We tried to do this piece with regular old watercolor paints and a run-of-the-mill watercolor paper. It did NOT do very well in what it produced. I am sure we are going to try it again, now that we have the better quality supplies.
Sample Project--Beginning Level: Soft Pastels is the Medium
This project is one of my favorites. The boys LOVED this one the best of all so far...because they loved their CREATIONS the best. You can really see how well they turned out in the next photo taken with the sun.
Aren't they so good?? I am quite proud of what the boys did.
Candlelight: Mixed Media was done with oil pastels and watercolors.
Baby Bluebird: Soft Pastels was a more advanced Level 1
As you can see, BOTH boys did remarkably well with their creations and put their own spins on the project. So far, soft pastels is their favorite medium. As I mentioned earlier, I chose a few more projects to work on individually. I liked to do this to TEST to see if I thought a project would work for the boys. Some of them did...some of them I knew would have to wait.
Level 3: Parrots in a Row-Watercolor
I like that one the least. Definitely more challenging. Definitely more of an advanced project.
Level 2: Country Rooster --Soft Pastels
Beginner: Sailing Adventure--Charcoal
I really enjoyed using the charcoal sticks! I am definitely going to have my boys do this one. It was very simple and focused on shapes for the drawing.
Level 1: Sunflower --pencil
Don't be fooled. This sunflower might be a level 1, but it was very tricky. However, I learned the awesomeness of a kneaded eraser!
Level 1: Tropical Clown Fish: Colored Pencil
This one was my favorite! I even had new special colored pencils (Prismacolors!) to do it. It really looks like it was painted when you look at it in person.
Beginner: Floral Medley--Watercolor
Super fun and easy. Definitely going to do this one again with the boys. But it's a 2 day--or it's a double session in one day project due to drying time.
Want to Know More?
Over the last few weeks, my family has had fun reviewing the
Monthly Plan
to
Creating a Masterpiece
. You have seen the creations we have done, but there was SOOOO much more to do! I hope you will visit some of the other crew members to see what their family crafted!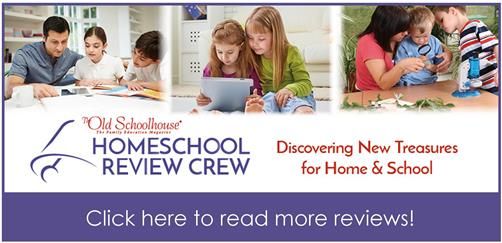 Make sure you show
Creating a Masterpiece some love on their Facebook account
! They LOVE to hear from their students--or those who have questions about their program.