We have noticed for awhile that our oldest son demonstrates strengths in engineering skills. He loves to design new LEGO creations and carefully plans and constructs them—far beyond any pamphlet included in a kit. His drawings have always been remarkably detailed and proportionate to real life. He's most content designing or making something. When I was given the chance to review
Innovators Tribe
Thinking Like an Engineer
self paced course I jumped on it. I hoped that it would be just the thing my son would thrive in doing, and open his mind into considering a degree in engineering in the future.
About Innovators Tribe
Innovators Tribe
was created to provide parents and teachers the curriculum they needed to intentionally help revive innovation, creativity,
and discovery. Each course is jam packed with cutting edge knowledge and activities geared for the student in
grades 6-12
. With topics including engineering, nano-technology, architecture, innovation, 3D design, future technologies, robotics, bridge building, construction, manufacturing, and more—these courses were designed with your engineering loving student in mind. The primary goal of these courses is to help teens develop their interests in these areas and to guide them towards careers which can allow them to use their gifts.
Each course is fully online, self-paced, and interactive. The 3D software required for the course is included with the course (see the Technology requirements). The courses also come with activity guides and supply sheets for your student to use. Each course is approximately 30 hours (including activities) and can be used as components of science courses (about one school year quarter per course) or they might be used as elective courses (one-fourth credit per course).
The courses (reg. $149 each) available from Innovators Tribe include:
*
Thinking Like an Engineer
*
Thinking Like an Architect
*Thinking Like a Carpenter (Coming soon!)
We were given a 2 year subscription to the Thinking Like an Engineer course to review with my son who is 11 ½ and in the 6th grade.
Our Thoughts on the Program
The program itself is very easy to set up. Once you get your password, you simply log in to the website. Any courses you have purchased are shown in your dashboard. You can also see how far along in the course you are.
If you want to read an overview on what will be covered in the course, you can click "see overview". This will take you to a page that gives you a more in-depth look at the topics that your child will be covering.
WHAT STUDENTS WILL LEARN:
• What an engineer is and does.
• The many different types of engineers.
• Some of the math and science used by engineers.
• Some of the problems engineers are trying to solve.
• The world's greatest engineering challenges.
• How 300 years ago a man solved the greatest engineering challenge of his day.
• How to think like an Engineer (innovator).
WHAT STUDENTS WILL DO:
• Challenge activities: design and build towers, structures, water filters, and many others.
• Design and build a roller coaster.
• Design and build bridges.
• Design and build a Rube Goldberg machine.
• Design using 3D CAD software (included).
Video and lesson screen
There is also a syllabus and materials list you can print off. I liked having this available to I could keep tabs on what his studies were going to be on for the week and his activities. Also having the materials sheets to review.
At this point, I simply logged him in and let him go. The entire course is done as a PowerPoint presentation. Some of it is just text, some of it is text read to you by the teacher (Mr. K), and some of it is multi-media where you have a session of watching the teacher on your screen using the software material (aka Multimedia). After a certain number of lessons there is a challenge activity where your child puts to practice something they have learned about through the lessons. These use a variety of materials and take different amounts of time.
Thus far, Little Britches has had to:
*Build a tower using 2 pieces of printer paper and 12" of masking tape that is free-standing and at least 3-5' tall
*Build a 3-d shape using 24" of masking tape and 1 piece of printer paper that is 1" tall, and capable of holding stacks of books without collapsing.
*Filter water using aeration, sedimentation, and filtration.
We are now in the second unit (Introduction to 3D design) and he is exploring the free 3D software we were given for the course (123D). I was happy to see it downloaded easily and hasn't slowed down my computer at all. He is taking his time in this section because he loves exploring all the things he can do with the software. The course includes a multi-media lesson where the teacher shows the children how to use the software to do different things—then tells them to go try it out and come back.
Every unit also has a printable journal PDF with questions for them to answer and spaces for them to fill out relating to the lessons as they watch them.
Sooo...what is our take?
Best. Decision. Ever.
I cannot KEEP him off of his engineering course right now—especially with the new software program. He asks "Is it time for engineering? Can I spend time on my software please?" And of course, I can't say no as long as the computer is free. He is picking up things quickly and exploring things on his own. Just as I knew his engineering mind does.
Paper Only Tower
He really threw himself into his challenge for stacking a book tower. He tried over and over and over again and was happy when he finally got more than 10 books stacked.
He has enjoyed exploring the internet for engineering related topics as guided by the course and the journal paper to fill out. One such activity encouraged him to go to Google (or the like) and put his most favorite thing to do (John Deere) and then the word engineering after it. Then to scan what comes up and find any place that mentions careers. He was stunned to see a whole website teaching students about career opportunities for John Deere Engineering. Far beyond the ones he assumed there were. The website gave him background on what education was needed, potential salaries, what is involved in the job…all things that he was thrilled to learn (and needed to record on his sheet).
Water Filtration Challenge
It is possible to go back and re-watch videos if you desire, even after you have pushed the green "next lesson" button and it marks your lesson complete. You can even go back and click "mark incomplete" if your child clicked by mistake.
When you leave a video for some reason, it saves your spot. When you log back in, it asks you if you want to resume where you left off. There are times when your video gives you links to check out—they are clickable which makes it nice. Most open new windows (yay!).
Cons?
At this time I think the only con is not having a material list breaking down what each experiment will require. I like knowing the TOTAL materials, but when we click on a challenge activity, it would be nice to know before it starts exactly what will be needed. That can be done by simply adding it to the syllabus next to the activity listing. I did check the syllabus and even THAT does not really have the complete material list. It only gives generic materials—but when we got to the Engineering Clean Water challenge for example—we had to buy extra supplies (two types of sand, pebbles, and alum) that weren't on the Materials Needed list. So it would be nice to have ALL the supplies that are going to needed for ALL the challenge activities on the syllabus.
Another thing—the syllabus doesn't quite match the course. The course itself has combined Unit 2 and Unit 5 into the Unit 2 lessons. So maybe the syllabus just needs to be updated to match the current course.
But taking all of this into consideration, this course is high quality and right up my son's alley. He has nothing but positive things to say about it and is learning a ton. He is also seeing why math is so important to the sciences. He has not complained about his math courses since he began. He has also discovered why knowing geometry and angles are so important—something he just discovered he does very well with in math.
I 100% recommend this course. It is an in depth exploration of everything relating to the field of engineering. Analyzing every single different way that engineering is used in daily life and by scientists. And if you have daughters—no problem! This course constantly refers to engineers as male and female—including having a segment for the students to explore famous women engineers.
This course really has focused my son's attention on an engineering career and I think he is strongly considering that a job in engineering just MIGHT be what would make him excited for work.
A video of his demonstration of a new skill he learned on the CAD program
Want to Know More?
For the last several weeks, we have been enjoying our review of
Thinking Like An Engineer
from
Innovators Tribe
. That was just one of the two online courses that our review team checked out, so please make sure you visit other crew members to see how others used the Engineering course, and the architect course!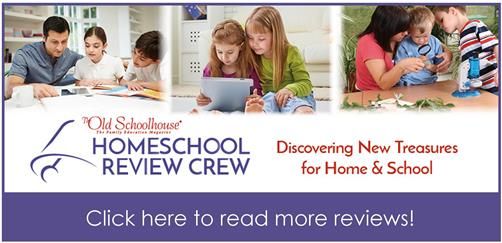 I encourage you to check out Innovators Tribe and watch the videos they have about their courses. This is a course that is perfect the engineer in YOUR house!