I recently had the pleasure of learning about the personalized gift company
CrossTimber
. They specialize in creating beautiful products like the Personalized Framed Plaque with Name Meaning and Bible Verse, Personalized Mugs, Music Boxes and more. It was perfect timing to review this company, as my mother-in-law recently had a birthday and I needed the "perfect" gift.
About CrossTimber
CrossTimber
is a family run company started by John Dehnart, in an effort to help hundreds of people learn more about their worth, value and purpose before God, through the meaning of their name. Next year marks their 20th anniversary of their very first name meaning gifts! The family works hard to research the various meanings of every name they are given, and to match them with a unique Bible verse.
Their products include:
*Personalized framed plaque with name meaning and bible verse
*Name meaning mugs
*Name Meaning music boxes
*Name Meaning bookmarks
*and more!
CrossTimber loves sharing name meanings, so go ahead and ask them what your name means, no matter how unique!
Got a long list of people you might want to get items for? There is a great quantity discount chart which will provide great savings for big families or long gift lists!
We were given a credit to use on the personalized framed plaque with name meaning and bible verse, or on whatever else caught our eye--I loved the plaque, but decided to order a special music box!
My Thoughts about CrossTimber
I was impressed by the selections that CrossTimber offers when picking out your product. When I was looking at their personalized framed plaque with name meaning and bible verse, I liked that I could change up the background image to customize what I thought would be good for my recipient. Sunsets, oceans, nature, animals. A lot of options. Not only that, but there was a different collection of frames that could be picked as well.
The ordering page with examples of each choice
After looking around and thinking about it for awhile, I decided to use my credit towards the cost of a name meaning music box. My mother-in-law is always making little treasure boxes for others, so I thought this would be the perfect gift for her. The options for the name meaning top was the same as for the plaques, so I opted to get her an ocean scene as she loves the ocean. There were four different box options, but I went with the ornate wood option. Lastly, there were four options for the music the box played:
Amazing Grace, How Great Thou Art, On Eagle's Wings, and "Surprise me"
. Because I know she loves the song, I picked How Great Thou Art. It would be easy to add on an extra item like a bookmark, pocket card, or mug--even the option to put a message on the inside of the box. I decided to just leave the order as is, and submitted it!
CrossTimber sent me a confirmation shortly thereafter. I found the shipping to be a reasonable cost considering the size of the item and eagerly waited for it to arrive!
When it arrived, I was very happy to see that it was packaged up VERY well and was very protected. There was also a bookmark included with my mother-in-law's name on it, which was a nice bonus! I loved the scripture that was chosen--one of my favorites and felt the box was very beautiful.
The boys really loved watching the music player, as it was encased in a see-thru piece. They enjoyed watching it spin as it made the music--they finally figured out how it was done!
My mother-in-law was surprised, but very pleased with her box and I am glad that we were able to find something unique to give her. She especially liked her name meaning.
All in all, I found the music box to be a very nice gift, although I admit that I was expecting it to be a bit more...sturdy? It didn't have the weight I was expecting in a music/jewelry box (I have a couple of my own that were a bit more heavy wood). I don't think it looked shoddy or anything, just that I guess I was expecting it to be...heavier? LOL. I don't even know if that makes sense. Anyways, I'm very glad I went with the box style that I did, because I think the others might have looked...um...cheap for what I was going for in this gift (as in more elegance and quality). That and I just didn't like the look of the others as much.
If I ever purchase anything again, I think I will go for the framed name meaning or name meaning mugs!
Oh and lest I forget, their customer service is fabulous! As I was leaving for my trip, I still didn't have this product in hand. I was worried it would come while I was gone and it would be hard for me to write a review on it. Fortunately, John responded right away to my concerns and made sure it arrived the day before I was going to leave! This was awesome and I appreciated his quick response.
Want to Know More?
I enjoyed looking at the full selection of products that
CrossTimber
offers, including the personalized framed plaque with name meaning and bible verse, and reviewing the name meaning music box I picked out. There were so many different options for us to choose from, I hope that you will check out what others in our crew picked for their own families!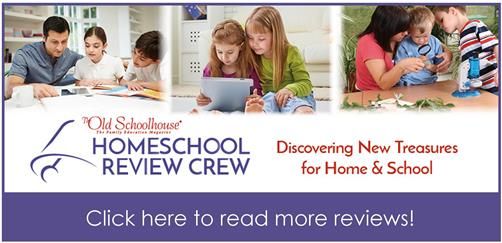 You can stay up with CrossTimber on
Facebook
and
Pinterest
to learn more about their products, promotions, and giveaways!