I am always seeking ways to make learning fun, and one of the main places that needs fun, is math. My husband and I believe that it's important for our boys to have some basic math facts memorized, but getting them in our boys heads is where it can get tricky. Can you find a way to memorize math facts--like the multiplication tables and still have it be fun? Enter my review of
Times Tables the Fun Way
and their online program
Times Alive
.
About Times Alive
Times Alive
is an online program providing online lessons with animated songs and stories to learn
times tables the fun way.
Times Alive teaches the times tables from 0 to 9, and includes even coloring pages to help reinforce the stories. With cute animation, clever stories to offer audio and visual learning techniques--the program is easily perfect for all types of learners. Scattered periodically in the program are reviews and quizzes to check that the lessons are being understood. Lessons can be repeated at any time if something isn't sticking.
Times Alive is offered as a monthly online subscription of $9.95/month with a one-time $6.95 installation fee. It can be accessed on any computers as it is through an online website, and can be used for different kids in the home as long as they log in the same way on the same computer each time.
Clever stories to help remember the facts
Reviews right after the lesson on the facts learned
A progress report is available to the parent at any time, which will show the child's progress through the lessons as well as their scores and completion times for each quiz.
A progress report from my 6 year old. You can see his scores and lessons that he has completed.
This program works with all operating computer systems. Times Alive will work on iPad if you have a FLASH app like Photon--but when the student logs out, all progress will be lost.Times Alive online will not work on any mobile devices that do not support flash programs.
We were given a 3 Month Subscription to Times Alive through Teaching Times Tables the Fun Way to use with my boys ages 6 and (almost) 11.
Our Thoughts
The program was easy to get set up once log in information was received. Once I did a standard log-in, we got to the welcome screen. From here a child can log in. This is simply where they enter whatever name they want their work saved as--noting the EXACT way they did their log-in in order to retrieve their progress at the next log in. Once logged in, they arrive at the basic lesson list screen that shows all the work that will be done during the program.
This is what my son's log in looks like now that he has worked through the program.
At this point, you simply click on the lesson you want to start on--a brand new log in will start at a "show what you know" kind of test which records your answers to 0-9 times table problems. Once completed, the child simply hits "next" to be taken to the next lesson. As you can see from the lesson list, the times tables aren't taught in order exactly. They do jump around, but that doesn't really matter.
My youngest got started and he was hooked right from the get-go. He kept asking for more and more time. I think he did the first three or four lessons all in one sitting and reluctantly quit when his time was up. My oldest was the same--loving it right from the start.
I found the "music video" songs to reinforce the lessons very...hokey. But the boys were fine with them, so I just...left the room. LOL. I especially liked the reviews that were scattered throughout the course which always were inclusive of past and current lessons. When it came to the final test, my oldest requested that I print it out for him. It was nice to have that option for EACH of the quizzes.
Now this doesn't record the completion time, but it would be easy to calculate that if you wanted to. My youngest preferred to do all of his work online. it took him a bit longer--and the program would tell him that he was taking too long--and that he needed to review earlier lessons--yet it still let him keep on working through the quizzes.
The program was very good for us--they loved being able to just spend an agreed amount of time on the program and would help each other out with remembering the stories. They rarely remembered the songs--but they usually could work together to remember the math stories.
Cons?
Just a couple things I wanted to mention.
#1 You HAVE to make sure of a couple things on your browser in order for the program to remember your child's progress:
a. All cookies are able to be saved.
My browsers are set to clear some data at the end of each logging in. I don't like to save all my history. Unfortunately, my settings made it so that the progress reports cleared out the minute we quit or closed the browsers. This happened several days before I finally figured out the issues. Once I change my settings, we didn't have the problem any more.
b. You must use the same browser on the same computer each time.
It doesn't matter if you log in with your parent information on a different computer--your child's progress won't be saved. You have to use the same browser and the same computer each time.
c. The log-in name has to be exact
If you use all lower case the first time--you have to do it the next time. If you use all caps the first time, you have to do that every time. It must be the exact name each time.
This was actually pretty frustrating. It seems like that with a log in subscription, it shouldn't have to be so exact. I don't like to have to keep changing my cookies settings just to use this program. I also wish that my boys could use ANY computer and have it save their work in our subscription account. It's something that I consider pretty major, because of the frustration it caused.
#2 The stories don't...go together?
This is much more of a personal preference. But I think it would have been MUCH easier to remember each of the math stories, if each number character was the same thing. But a 6 in one story meant something TOTALLY different in every single other story with a 6. That requires more effort for the child to keep them straight. My boys had a tricky time remembering some of the characters in the stories because of this, so each story had to be learned as a separate entity, where the characters meant different things.
#3 You can't SEE what they get wrong on a test, just their overall score and completion time.
If I am sitting with them, I can look when they get their results. Or the boys would usually TELL me what they missed. But if I wanted to go back and look when they worked on them independently, I could not see the actual problems. This would be nice to know where to direct their focus--which times tables are they not quite getting.
Okay, now let me share the boys thoughts.
Little Britches says, "It was easy to understand. I didn't really love it. But I didn't not like it. It was okay and I didn't mind doing it."
Baby Britches says, "I liked the songs best. And the stories. I just liked it."
LOL. So I guess you could say they thought it was--good, but not great.
The real question...did it work? Did it makes learning the times tables easier?
Yes....and no.
The boys DEFINITELY picked up some new things to help them remember times tables but they can't remember all of the stories, because they found a few of them a bit more tricky to remember. That being said, I found the most VALUABLE trick was in regards to the lesson on the 9's. My boys can now remember how to do the 9's using EACH of the two methods that was taught--I was thankful they taught the fingers trick and the adding the product digits trick. In fact they have taught several different times tales using fingers which is great, because they will have THOSE with them forever! (hopefully!)
Today I decided to see how they did by running through multiplication flash cards at breakfast. We just made a game where they both came up with their answer and on the count of 3 shouted it. It was interesting to see that if one couldn't remember, the other offered up a story to help--BUT it wasn't usually a story from Times Alive--rather a different times table story they had learned previously. So even though this was the MOST RECENT multiplication story tool, it isn't the one they remember the best. That is why I say it didn't necessarily made things easier to remember--BUT, perhaps if it was the FIRST multiplication story tool they had learned it would be...I don't know. It did help for the times tables that they DIDN'T already have stories for. I can simply say "bigfoot" for my 6 year old and he can remember the answer to 6x3 or I can say "dirty pig" and he can remember the answer for 8x4. Like wise I can remind my oldest by saying "high jump" and he can remember 6x7. So I think they remember ENOUGH of the stories to find their answers. My youngest liked it enough to want to review some of the stories he doesn't quite remember--and with our subscription he can easily do this.
Would I Recommend This Product?
Yes---and no. LOL. As I said above, there are some things that I DON'T like about the program--mainly that it won't remember your progress unless you have certain cookie settings, having to use the same computer and browser every time, and having to have the exact log in. BUT if you are looking for a one-size fits all method to learn all the times 0-9, want to be able to use it with all your children, and want to be able to see their progress, then this would work perfectly. And the cost makes it okay--especially since you can cancel your subscription at any time.
Want to Know More?
We have spent the last month reviewing
Times Alive
from
Times Tables the Fun Way
in an effort to help memorize our times tables. You have seen our thoughts on the program, but why don't you see what my fellow crew members had to say about it!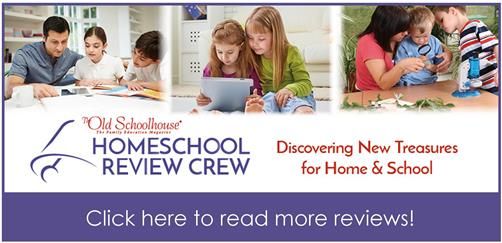 If you would like to learn more about the company or stay up to date on any sales or promotions they might have you can follow them on
Facebook and YouTube
.
I hope you will join me tomorrow (2/8/2017) at 1:30 EST where I will be hosting a
Facebook LIVE video
to briefly chat about the program.