Once again, we have had the chance to review another audio drama from the fabulous Heirloom Audio Productions--this one taking us to Ancient Egypt in The Cat of Bubastes! I love all things ancient Egypt, so I looked forward to another awesome adventure like all the other ones before.
About The Cat of Bubastes
The Cat of Bubastes is the SIXTH installment of the Heirloom Audio Productions family of audio dramas based on the classic adventure books by G.A. Henty. This adventure takes us to Ancient Egypt where we meet Prince Amuba and his mentor Jethro--slaves who were captured by the Egyptians and taken to the city of Thebes, where he was put under the house of a priest of Osiris. Over time, he becomes friends with the family and learns a lot about the Egyptian religion and that of a mysterious people living in Goshen. They soon find themselves overcome in a murderous plot against their Egyptian friend that will test their loyalty. Through it all, they will find the beauty of God's providence.
The audio drama is voiced by an all-star cast including Brian Blessed (Star Wars, Tarzan, Robin Hood), Anthony Daniels (Star Wars), Sylvester McCoy (Doctor Who), Elizabeth Counsell (The Chronicles of Narnia), Russell Boulter (Ben-Hur), and John Rhys-Davies (The Lord of the Rings, Indiana Jones).
Emmy-Award winning composer John Campbell contributes a fabulous original soundtrack. With full movie sound effects, this isn't just any old audiodrama--it's an ADVENTURE!
The Cat of Bubastes is a 2 CD set (2 1/2 hrs of story) for $29.97 and comes with instant access MP3 download. You will also receive the following bonuses:
*Official mp3 Soundtrack
*Downloadable Study and Discussion Guide (47 page)
*And an Inspirational Verse Poster
Perfect for ages 6-100+, this is a high quality production, you don't want to miss!
Our Thoughts About The Cat of Bubastes
The boys are always happy to begin these audiodramas. They liked the name of this one and that it was going to be in Egypt. We really like things related to Ancient Egypt, especially their obsession with their gods/idols. The story is another great one and I love the way the events of the story link up with the history of ancient Israel as slaves in Egypt. Also the mention of a certain well known Egyptian prince (I won't spoil it!! It is easy to see why this story is one of the favorites in the GA Henty collection! If only they would turn it into a movie...but then I think that about ALL of the ones we have heard so far!
We used both the actual CD's and the Mp3 recording (a bonus included in a larger package--or available for purchase by itself), but found the mp3 to be frustrating, for as soon as we paused it, it would start back at the beginning again instead of where we stopped, and we couldn't get it to go to where we wanted it. It might have just been the Kindle doing it, because we've never had that happen before with mp3's from this company. I also looked over the Study Guide and Discussion and pulled some comprehension questions, as well as a few "thinking further" questions to help us internalize the story more. It's so handy to have that available just right on my Kindle.
Example of what the Study Guide includes.
The boys can't decide if this one is their new favorite or not, because they just love them all! I just appreciate having something to listen to that provides, not just history and a great story, but teaches about courage, faith, love, and strong Christian values!
Would We Recommend This Product?
I will always recommend this product to every family. The quality is superb--it's always like closing my eyes and listening to a movie. The stories are very exciting for the whole family--the adventure, the drama, and yes, the humor too! It is a 2 hr audio spectacular for everyone to enjoy. Not only will your family learn more about history, but they will hear stories of faith and courage! Having the Study Guide to go with it, makes it even more valuable--and that's just one of the lovely bonuses that come with your purchase.
Want to Know More About Heirloom Audio Productions?
We have had the pleasure of reviewing The Cat of Bubastes from Heirloom Audio Productions. These have always been a win for our family, and this story was no different. Make sure you visit other crew members to see their thoughts on this delightful product!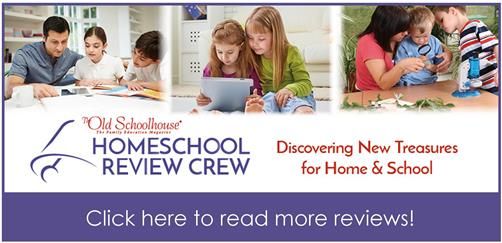 ***
We just love the Heirloom Audio Productions audio dramas and eagerly await any new one released!