One of the things I appreciate the most about having access to online programs, is the ability to find things to supplement what I am already using in our homeschool. We don't really grade, but I still like to do assessments on the subjects we are covering, but not all of our curriculum comes with them. I could create them myself, but with my Help Teaching Pro Subscription from HelpTeaching.com, I have been enjoying the ability to have access to all types of assessments ready to use. I have been reviewing this website over the last few weeks, to see how it helps me in the teaching of my children.
About HelpTeaching.com
The Help Teaching Pro Subscription from HelpTeaching.com, grants you access to all of the printable and online tests, activities, lessons, and games the site has to offer. Their online library contains pre-made tests, worksheets, and activities covering all K-12 subjects, early childhood, and even AP materials. Their Test Maker walks you through creating custom assessments, and supports a variety of question types and formatting options--including over 1,000 images from their library or custom uploads, and advanced equations for math and science questions. There is an additional platform available of a Test Room, designed to administer online assessments to groups of students or individuals.
I was given the Help Teaching Pro Subscription for one year, focusing on elementary level materials, specifically for first and fifth grade.
How Did I Use HelpTeaching.com
This resource is really one to jump in and just start looking at things. There are lessons (most video) separated by grade/subject which I can share--following up with coordinating worksheets and activities. There are assessments I can give--either pre-made, or designed by myself. I can make word searches with words of my picking. So many different things I explored.
I decided to use HelpTeaching as a way to bring us back into the mind of school, since we had been off most of the summer. Thus, I used the video lessons as a way to do this. Both boys enjoy using the computer, so they enjoyed watching their lessons and then completing their assessments. I found that not all of the videos had sound, so I did need to read aloud the ones for my first grader. He's just not fluent enough yet. We primarily did lessons from the English/Language Arts section, an area we didn't touch this summer.
A little peak at a few options for some of the types of assignments availalbe:
I figured out that for each lesson I had the opportunity to assign/schedule the lesson or activity with email--I simply had the program send them a link they could then click in their email, taking them to whatever activity I wanted for the day. If we didn't do it that way, I could simply click the url link that was created for the assignment, and go into it that way. If I didn't care whether or not the computer recorded their results, I simply printed it off and they worked by hand.
We did about 20 English videos, including one of the story/comprehension ones for Baby Britches.
Adding my words to the new word search
I also checked out making word searches which was very simple to do. I plugged in some of Baby Britches' sight words he's been working on. He really enjoys word searches so this was a good bonus for him.
For Little Britches, I explored creating my own tests. The method that worked the best for me, as the random question lists--you put in a keyword, subject, category--and then it pulled up every question it had in that filter. Then you simply clicked a box telling it to save that question (or questions) to a test you are creating. Every question is labelled clearly with the grade level, so it's easy to mix it up a little. You can also create your own questions--right down to adding images and formulas thanks to their library. I added a few story problems to our assessments using this method.
Working on an assessment
Little Britches regularly accessed his work on HelpTeaching.com using my Kindle and preferred this method over using my laptop. This made it possible for both boys to be working at the same time.
What Are My Thoughts on This Product:
Both boys were fine with this product, because they both like online work. Little Britches preferred doing it on the Kindle and said he liked having the work coming to his email. Baby Britches enjoyed any work that I would give him on it, just to have a chance to use the computer.
I found the work to be high quality, especially the assesments. I do think that some of the worksheets were much too easy for the grade level. Some of the worksheets were just the same answer over and over with a different word (like for the grammar). There wasn't any variety to feel like my child really GOT the material on it, even after watching the lesson.
I honestly found the video lessons to be less of a lesson and more just a review. I would not use them as a curriculum so to speak without having other things to back it up.
Now, I really loved the assignment aspect, because I would get that set up the night before and email the work links to the boys. BUT I wish it was possible to just log in a student, instead of needing them to use a link. It was aggravating for the boys to have to make sure they typed in their names just right to save their work in the right place, AND they had to go to their email to even get the links. I don't want them in their email all the time. The other option was a generic link that had to be given by me. More hassle, thus it was always easier to just print off their worksheets.
I also would like it, if it was possible go straight to my students lists via my "dashboard" because it took forever for me to find where my students were each time. It doesn't make any sense to not give you the ability to find your list of students on your dashboard. I did like being able to see their scores, and have the ability to grade some of their online material, but it really didn't save me any trouble over just saving the printed versions. Maybe for more children?
I would like it if more of the Kindergarten/First grade lesson videos had sound, and not just words, because many in that grade cannot read fluently enough to keep up with the lesson. Also, some of the lesson videos weren't really "lessons" but more just practice problems on the screen with answers.
Finally, I would prefer for everything to not be called a "test". Whether it's a lesson or worksheet, it's always called a "test" in the email I send to my boys. And that doesn't always promote the most peaceful response to their daily assignments! LOL
I do think I found worksheets and/or lessons for every single subject or category I could think of!
Will I continue to use the product?
Maybe. I do like the ability to create my own tests. I have a history/geography curriculum for LIttle Britches that doesn't offer any assessments. This might be a great way to design some myself. I just found it a bit too busy for me and I got "lost" in my navigation sometimes.
Would I Recommend This Product?
I think it's very useful if you are a worksheet/assessment kind of person. Also if your child does well with more online material. The subjects offered are extensive and the grade level really does go K-12. It would be possible to seriously supplement ones curriculum with this website and what it does.
Want to Know More?
We were given the
Help Teaching Pro Subscription
to review the last few weeks from HelpTeaching.com. You have seen how we have used it, but what kind of activities did the rest of my review crew do?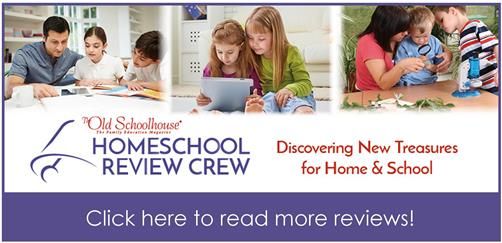 Visit HelpTeaching.com on these social media outlets:
***