I have always enjoyed learning about languages, and I wish it had been possible for me to start a foreign language when I was younger. I took German in high school and then as a freshman in college, and a girlfriend attempted to try to teach me and another girl French when we were seniors. I have learned odd ball pieces of Latin and Spanish and I LOVE listening to friends converse in another language--I'm very envious of their ability to do so. We have been working on Spanish here in our home, and the boys are doing well it. When I had the opportunity to review
Getting Started with French
from
Armfield Academic Press
, I decided to keep it for myself to try!
About Getting Started with French
Getting Started with French
is the newest in a line of beginning language books for homeschoolers and self-taught students of any age. It joins
Getting Started with Spanish
and
Getting Started with Latin
, as an option for students desiring a more laid back approach to learning a new language. With its unique approach of teaching just one-thing-at-a-time, it allows the student to learn at home without access to a teacher. The course is designed to be self-explanatory, self-paced, self-contained, and inexpensive. Whether you have a French teacher or not, this book avoids making beginning French more difficult than it actually is.
Getting Started with French is a text with 172 short lessons that can be completed in just a few minutes, making it ideal for the student who needs something not time consuming. The book also provides a website for downloading the audio lesson helps that go with each lesson so that the student can here "real" French. All the answers to the exercises are in the back of the book.
I reviewed this book myself, having no previous French in my background.
What Were My Thoughts?
When I received this product, I started at the beginning and learned about how the book was designed to be used. I learned that it had one main teaching concept: teach one concept at a time in order for the student to master it before moving on to the next one. In regards to pronunciation (the toughest part of learning a new language), the book provides a website with free pronunciation recordings in mp3 format to be downloaded. It's great that the recordings were made by a native speaker from Paris, France. There is also a pronunciation chart at the back of the book to reverence. I liked the notation that the lessons were short, and that there really wasn't any quizzes or tests.
Educational Goals
Because there wasn't a "workbook", I decided I would record the lessons and exercises in a composition notebook. I am silly about pens and colors, so I picked one color for my vocabulary and one color for all my notes. LOL. And then I just gave it a whirl. I pulled up the mp3 files on my Kindle, and sat cozy on the couch and got started.
Got the MP3s on my Kindle, the Text, and my Notebook
After getting going for a few days, I realized that I could knock out 5-10 lessons easily in one sitting, so I slowed down and just snuck a lesson into my day here and there. They really were just short--maybe about 5 minutes sometimes. I liked the way that they were written. In a standard lesson, you have the new word, meaning, pronunciation tip, and then any notes regarding the gender or things to remember, and then exercises.
I like the way the exercises were repetitive so I could practice what I had just learned over and over. It was great to have the mp3 so that I could see if my guess of the pronunciation was anywhere close to the actual one. (usually NOT! LOL) I especially appreciated it on the method for the "r". Oy, I had to listen to that one over and over. I also like that there are additional files with a commentary from the authors to help you out even more if you need it.
Using it as a self-taught program, I think it's very handy. I don't know if I would use it for any child that is under middle school as the self-taught aspect is geared more to a student that can work very well independently, practicing on their own. I would go over the exercises and then walk through the house practicing my words. LOL. The boys cracked up because they said I was speaking jibberish.
I think I would like to have a workbook to go with it--or printable worksheets or something. If I had this for a student, I would see about creating some for myself using the exercises as help.
I look forward to getting to the stage of learning how to say useful phrases. I plan on trying it out on my friend who is nearly fluent in French. :)
Will I continue to use this product?
Well since it's for me, yes. I think it's fun and will be a short, quick, and easy for me to stay up on.


Would I Recommend Getting Started with French?
I would definitely recommend it for any adult looking to gently learn a new language on their own. I also think it would be good for students who are capable of studying very independently. I wouldn't be comfortable using it for students younger than maybe 7th grade.
Want to Know More?
I have been working through
Getting Started with French
from Armfield Academic Press over the last several weeks. You have read my review of the book, but why don't you check out other reviews from the team to see how successful they were with it!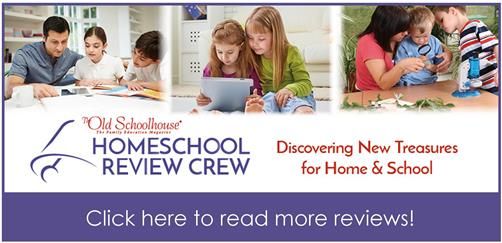 I think I will enjoy having this book to play with and eventually pass on. It's fun to have something that is just for me for a change in our review products! LOL!