The links on this blog and in the posts may be

affiliate links

.
Please see my
disclosure policy
for full details and thank you for your support!
I first learned about
The Pencil Grip, Inc.
last year when their solid tempera paint came into my radar. We quickly fell in love with their Kwik Stix--we just wished they were...thinner. Needless to say when I had the opportunity to review the company's newest product
Thin Stix 6pk of Classic Colors
, I was pretty excited and hoped they would be the thinner style of Kwik Stix we had wished for.
About Thin Stix
Thin Stix
is the brain child of
The Pencil Grip, Inc.
Designed to alleviate the mess of painting,
they operate much like a chapstick or a gluestick. As solid tempera paint, you simply turn the bottom to move the paint up for use, and then go for it! There are no cups, brushes, or water needed.
Thin Stix
is also a fast drying formula--
just 90 seconds to dry
. It works great on all standard painting platforms--poster paper, cardboard, canvas, and even wood! Nearly identical to their wider version
Kwik Stix
, the
Thin Stix
were designed to be able to provide
finer detail
on art projects.
Thin Stix are available in the following sets:
✔
Thin Stix 6pk of Classic Colors
Thin Stix coordinate with the original solid tempera paint Kwik Stix, which are also offered in the same color collection sets. The Kwik Stix are thicker for wider lines and greater covering of area.

You can find Kwik Stix online and in stores at Target and Walmart!
We were given the new Thin Stix 6pk of Classic Colors (retail $8.49) to review.
What Are Our Thoughts?
First off. We came into this review POSITIVE we were going to love Thin Stix. We have been using the Kwik Stix sets frequently since we were first given them last year. I'm actually amazed we haven't used them up yet! Anyways, when the boys saw that there was now a thinner version of our beloved paint stick, they were eager to give them a try. As before, they started with just drawings--they quickly shared that these were much easier to control for their tractor drawings. They liked the more slender design, and said that the longer body was better for their detailed work.
They were mostly bummed that it only has 6 colors! LOL. I am sure that we will purchase the rest of the Thin Stix line down the road to add to our Kwik Stix collection.
My favorite aspect of the Thin Stix and Kwik Stix, is that there is no mess. I love that I don't have to get out paintbrushes, or protect my table from spills. I love that it dries so quickly--perfect for those last minute Mother's Day cards that need to be handed over in 10 minutes...(cough cough) My oldest really likes that they work on just about any surface. He really wanted to use Thin Stix and Kwik Stix for a terracotta flower pot that we were to be painting for my mom. I wasn't sure if it would work--however, the solid paint had ample coverage even on the more unusual surface. He was quite pleased with his completed project. He colored his main design with the Kwik Stix, and then used the Thin Stix for the finer detail--exactly how they were intended to be used! I wanted to add that although the Thin Stix 6pk collection didn't have a white, he used the white from the Kwik Stix--and amazingly the white COVERED the terracotta pot. I wasn't expecting that, as most whites end up transparent after they dry.
He ONLY wanted to use the Kwik Stix and Thin Stix for his pot
He made this thing all the colors of the rainbow--and was happy as can be!
Want to see the difference between the Kwik Stix and the new Thin Stix? I snapped a photo of how they compare side by side...
I was holding it straight up and down to get the widest line with both. You can see the Thin Stix line is about half the size of the Kwik Stix one. It is good to note that the Kwik Stix are .35oz each and the Thin Stix are .21 oz each. So you are getting less paint in each stick--but since it is to be used for more fine detail, I wouldn't imagine you would use it as fast anyways.
Want to Know More?
We've been reviewing the
Thin Stix 6pk of Classic Colors
from
The Pencil Grip, Inc.
over the last few weeks. We are just as in love with them, as we are the original Kwik Stix. You have seen how we played with them--why not check out a few more review for additional ideas?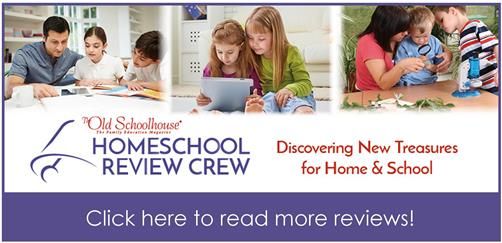 Why not stay up to date on the latest products from The Pencil Grip, Inc.? Follow them on these social media sites!
Website:
Facebook:
Pinterest:
Twitter:
@ThePencilGrip
***
I don't plan on purchasing very many "back to school" supplies this year--but I am almost positive I will splurge on the rest of the Thin Stix line because my boys just enjoy using them so much!