Apologia 2nd Edition Astronomy
curriculum before we dive into our official start of school next week. We are on our last chapter, so the end is near. Throughout the time we have been using the curriculum, I have had each boy using the student notebooks by Apologia that coordinate with the topic. But the boys were kind of getting bored with them by this point. When we were asked to review the
A Journey Through Learning Lapbooks
, and I discovered there were lapbooks to go with the
Apologia Curriculum
including a coordinating one
Apologia Exploring Creation with Astronomy (2nd Edition) Lapbook
, for our text we were almost finished with, I hoped it would be a low key way to wrap up our study--besides, we LOVE lapbooks!
About A Journey Through Learning Lapbooks
A Journey Through Learning Lapbooks
is a company that is devoted to providing quality hands-on materials to bring more fun into the "mundane" when it comes to curriculum. This is done through their creation of lapbooks!
What are lapbooks?
Think of it as scrapbooking your way through a subject. When you are done, you can share your knowing through hands on records of information in the form of little mini-booklets--these can be done through, through drawing, dictating or writing! These mini-booklets are then attached (glue or tape) into file folders. Perfect to keep a record of the time spent learning a subject, and able to pull it out for referencing at any time in the future!
A Journey Through Learning Lapbooks
carries a WIDE variety of lapbook templates--from standalone lapbooks on popular subjects, to materials that coordinate with popular homeschooling publishing companies like Apologia, Classical Conversations, Diana Waring, Geography Matters and more!
One of the most popular series are the lapbooks which correspond with the best selling
Apologia Young Explorers science curriculum
.
We were given the
Apologia Exploring Creation with Astronomy (2nd Edition) Lapbook
(instant download) to work on with my two boys age 7 and 11.
Our Thoughts on the Product
We aren't strangers to lapbooks and are VERY aware of how much time and prep typically goes into getting one of these ready. One of the things that I appreciated right off the bat, was that there was never more than one mini-booklet per page for this lapbook AND I could print it all on white paper choosing color or b/w ink. For this particular review, I didn't use my colored file folders, as I have a COSTCO size box of the plain manila colored ones ready for use--even had three pre-folded and ready to use!
I appreciate that I can download this file and save it to a flash drive to keep out of my computer hard drive. It's also in pdf form so very easy to use. Now, as I said before, we were already nearly completed with the Astronomy course, so it was silly to start at the BEGINNING to use the lapbook. So instead, I used the lapbook pages that coordinated with the last two units of our astronomy book, beginning with Lesson 13.
The astronomy lapbook is very very large--requires 14 file folders--using about 1 per unit. The first page of the lapbook download simply gives you a list of materials and directions on how to put the lapbook together--specifically how to fold the file folders.
I skipped ahead to the unit we were on, and scanned the lapbook portion that went with it. I like to note what mini-booklets I can print in b/w and what would work best in color--this saves me ink! Next, I simply go to the printing!
In the past, we've always done SEPARATE lapbooks for each boy--but THIS time I decided to try out doing a collective lapbook with each boy being responsible for a mini-booklet. This not only spreads out the work, but keeps them from being overwhelmed with the cutting/writing.
BEST DECISION EVER!!!
I have a boy who loves making lapbooks, and one who does not like them--but BOTH were satisfied with turning this into a joint lapbook--each contributing his share.
Because we already owned and had been using the Apologia student notebooks that went with our Astronomy, I simply used them to SUPPLEMENT the lapbook. Doing the mini-booklets in the lapbook, over the lapbook elements included in the notebook. THIS WORKED PERFECTLY!
We have been able to simply continue our routine using the Astronomy course. The lapbook pages are clearly labelled at the top with the parts of the unit they coordinate with...for instance, Lesson 1 has a lapbook page that has this direction at the top:
Cut out this piece and hamburger fold on middle line. (There will be a tab sticking out. Do not cut off) Fold tab up and over to keep booklet closed. (Like a matchbook) Glue into folder. Read Think About This and Navigation, pages 17-18. Inside the booklet, explain about navigating with stars, a compass, and a GPS.
This tells me that the information for inside the mini-booklet are on pages 17-18 in the text under the sections labelled as directed. So I will read that to my boys and they will then use the mini-booklet to explain about navigating with stars, a compass, and a GPS as directed.
See? It's like a study guide too!
Using the lapbook pages as a guide, we completed 2-4 lapbook elements each of the days we worked on it. And because we created a joint lapbook, we completed it more quickly!
Supplies needed?
Apologia Exploring Creation with Astronomy 2nd Edition Text
File folders--colored or plain
Your printer w/color and b/w ink
Printer paper
scissors
glue/tape
stapler/brads
pencils/pens/markers/crayons
That's it. Nothing weird or unusual.
Here are some photos of our completion of the TWO full lapbooks we have done so far--and we are in our third as of today.
Recording Star Classifications
Adding in the Dwarf Planet vs Planet Comparison
Lesson 14 Part 1 Lapbook almost completed
Cover of the Lesson 14 Part 1 Lapbook
When these are done, I will be able to store them easily for future reference if needed. If we had done the ENTIRE book with lapbooking, I would have 3-hole punched each folder and put them together in a binder to store.
I highly recommend this lapbook. It is available in instant download ($15)--which means no need for shelf space and print as you go.
It is probably the MOST open and go lapbook I have ever done
. I can say that because I have done a LOOOOOTTTTTT of lapbooks from many different companies. This one took the absolute least amount of time to complete. Period. The boys were able to cut everything themselves because there weren't weird shapes or thick paper. There was minimal coloring and not a lot of writing either. It worked perfectly in conjunction with the student notebooks we already had--and I would probably use them WITH the student notebooks for any further Apologia science. I feel they are each valuable and while you don't NEED to do both--yes you could do only this in place of the student notebooks, or only the student notebooks without this--I think they compliment each other perfectly.
The main con is that you need a reliable printer. And if you wanted one lapbook per student, you will be spending more on paper and ink than I did. By choosing to print some booklets in b/w instead of color, I was able to save some money.
I will take a moment to add that IF YOU WOULD RATHER HAVE IT ALL PRINTED ALREADY--there is an option from A Journey Through Learning Lapbooks to PURCHASE a printed copy of the lapbook for $35.00 (plus shipping). If you don't have a reliable printer or can't afford the paper/ink, this might be a good alternative for you.
Want To Know More About A Journey Through Learning Lapbooks?
Over the last several weeks, we have been using the
Apologia Exploring Creation with Astronomy (2nd Edition) Lapbook
from the collection of
Apologia Curriculum
lapbooks created by
A Journey Through Learning Lapbooks
. You have seen how we have used them, but there were several other lapbook topics reviewed by our homeschool review crew--including some that coordinate with Classical Conversations! I hope you will visit the anchor post to learn more about what
A Journey Through Learning Lapbooks
offer!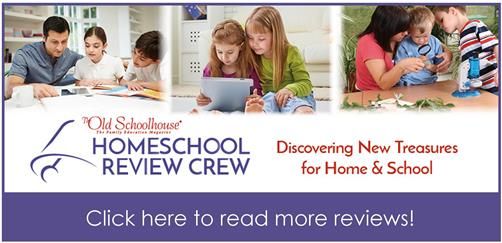 ***
You can find A Journey Through Learning on these social media platforms:
I am happy that this product worked well for us to finish our astronomy curriculum. It showed me that lapbooks work best for us when they do them as a team to share the work. Now we are eager to move on with our new science curriculum for 2017-2018!