Two years ago I was introduced to
Super Teacher Worksheets
. Throughout the course of that year I regularly visited the website to supplement our schooling. I was sad when my subscription expired. Needless to say, when we were given another chance to review
Super Teacher Worksheet
s with their
Individual Membership
, I rejoiced at having access to such a great site, and looked forward to seeing the new items that I was sure had been added.
About Super Teacher Worksheets
Super Teacher Worksheets
is a website devoted to offering quality classroom printable resources all in one place. For one low price, a teacher can
unlock thousands of printable activities and educational worksheets, covering a full range of subjects and grades (Pre-K to 6th). New worksheets are added regularly!
The website is filled with worksheets and activities for the following areas:
★Math
★Reading & Writing
★Phonics & Early Literacy
★Handwriting
★Grammar
★Spellings Lists and Worksheets (Gr. 1-5)
★Science
★Social Studies
★Holiday
★Puzzles & Brain Teasers
★Teacher Helpers
★Pre-K and Kindergarten
★Make Your Own Worksheets
★And More!
The worksheets are also clearly marked with their common core alignment (if they have any), making it easy to add them to any of public school teacher lesson planning activities. There is also the ability to translate some of the worksheets into Spanish, which while not available for all, is clearly marked on the toolbars for the printables.
Every worksheet is clearly labelled with what grade it is geared for from pre-K through 6th. Most of the worksheets are for PreK to 5th.
Super Teacher Worksheets
offers an Individual Membership
for just $19.95/year with unlimited downloads
of all their printables and activities. If you are a school, there is also a Building Membership, granting access to all teachers within the school for $300/year.
I was given the
Individual Membership
to Super Teacher Worksheets to use in our homeschool.
Our Thoughts on Super Teacher Worksheets
The last time we used the website, I had a 4th grader and kindergartner and explored the phonics and literacy worksheets quite a bit. This time, I decided to explore more of the math, science, and reading comprehension worksheets--supplements that would work best for where we are in school right now.
We just finished our year for studying Astronomy, so I was tickled to find a couple great solar system review worksheets. We used one which had them use a cipher to fill out a fact about each planet. They really enjoyed the ciphers and we kept them to use later.
Then we did a matching worksheet--putting a fact with the appropriate solar system part.
In math, I used the worksheets on telling time (the ones geared for 2nd/3rd grade) to help my youngest son really spend focused attention on reading a clock and determining elapsed time--specifically for time beyond hour and half hour. These were an excellent resource and he was able to then move forward in his regular math program FINALLY understanding how it worked.
Learning how the minutes get counted
Determining Analog Times
We also did some attention on less than vs. greater than with their cute worksheet which allowed him to cut and paste (a favorite thing for him!). The website allows you to pick how big of numbers you want them to work with--I picked 4 digit because he's very ahead in math and I knew this would help him practice with his bigger numbers.
I also reviewed graphing with a cute ice cream worksheet--incorporates counting by 2's as well!
My oldest spent some time with fraction worksheets, and story problems--two areas he's not the strongest on. While he is in 6th grade now, I felt that the worksheets geared for 5th grade helped cement some learning and potential areas he was weaker in.
Because my oldest says he knows all the states, I decided to let him use the state matching worksheets--having him identify each state as they are numbered. It also asked for capitals, but that's not something we have worked on yet. So I just had him note the states. He got them all correct very quickly. A great review.
Finally for my oldest, I printed off a story comprehension sheet--he whizzed through it and found it "too easy." But he's advanced in his reading, so I'm not too surprised. My youngest however really enjoyed these and they were great for encouraging his thinking about what he just read--something he isn't as skilled at his brother is.
We are getting read to head out for vacation, and I appreciate having
Super Teacher Worksheets
to print off a few materials to take with me. I am using the Worksheet generator to make up some puzzles and math worksheets.
Puzzles are just one type of worksheets you can generate!
Three things that I appreciate the most about this website:
1. You can view before you print--
Every worksheet can be looked at before you decide if you want to print it. I love this and have been able to sift through what I want to use quickly because of this. Not wasting ink or memory on my computer.
2. It opens as a pdf--not instantly downloading.
There are several websites out there which do not do this and it annoys me. I RARELY download my PDFs, always choosing to print them right away. I love that I am able to do this with Super Teacher Worksheets. Because I get unlimited printing, I am not going to desire to download any of th
3. I can save a worksheet to my file folder on the website.
There are many times while I am exploring the website when I find a worksheet I know I want to use...just not right now. With the ability to save it to "my file cabinet", I can always go back and quickly find what I want later. And should I decide I no longer want it--easily delete it.
All in all, I have found
Super Teacher Worksheets
to be a great resource for me to have. There are worksheets that I can use for either of my children, even though they are several grades apart. I also appreciate having it because I can pull it up on my Kindle Fire, or my iPhone, and because of my wireless printing capabilities, I can print it right from those devices as well. I know that I will be enjoying the rest of my year subscription to this website--and if you are a teacher--regardless of WHERE you teach, I would absolutely recommend you considering the $19.95 membership fee for a year of unlimited printing from this fabulous website!
Want To Know More About Super Teacher Worksheets?
We have been reviewing the
Individual Membership
from
Super Teacher Worksheets
over the last few weeks. You have seen some of the worksheets I used, but please check out what my fellow crew members found useful in their homeschool!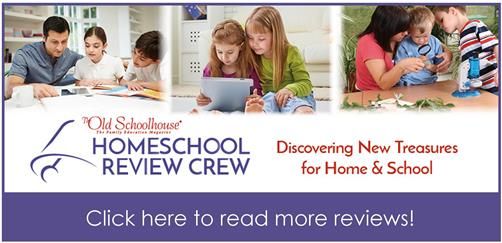 As I had hoped,
Super Teacher Worksheets
was just as helpful as it was the last time we used it. I am sure that I will be regularly using it as a resource over the coming year. I hope that you will check it out for yourself!