Now that we are on summer break, we aren't doing our full curriculum at all. I do still however, enjoy doing a few things over the summer to keep the brain working strong in my boys. One of the ways that I do this, is with simple projects like worksheets, science projects, nature exploration, and easy geography projects. I was recently given the Make-a-State Activity by Home School in the Woods to explore with my boys, and this product has fit the bill for what I had in mind over the summer.
About Make-a-State Activity and Home School In the Woods
Make-a-State Activity is just one of the many products in the Activity-Paks series from Home School in the Woods. Other products in the series include: The Old Testament, The New Testament, Artists, and Composers. Each of the Activity-Paks includes projects on the topic that together create an entire lapbook. Providing a hands-on experience for gaining and demonstrating knowledge on a subject. Home School in the Woods prides themselves on being a hands-on history company with multiple product lines.
In the Make-a-State Activity, your students will be able to study ANY state in the US--plus Washington, D.C.! The completed projects (20 in all) create a lapbook that demonstrates creative writing, illustration, coloring, research, mapping, and more! The Make-a-State Activity was created to provide activities and encourage your child to do personal research on the topics! The product perfectly compliments any state study, books, or history program you may be using! There are detailed masters, as well as pictures of the completed projects to assist in using the program. There are also step by step directions for those who want to have a guide to work through.
The Lap Book Activities include:
✔Key State Facts
✔Origin of State Names
✔State Motto
✔State Symbols
✔State Song
✔State Wildlife
✔Regions
✔State Geography
✔State Government
✔State Seal & Flag
✔State History
✔Famous People From...
✔Native Tribes
✔State Industry/Agriculture/Climate
✔State Landmarks
✔Sports Teams
✔State Quarter
✔Recipes
✔State Vocabulary
✔State Timeline
Your student can do all 20 projects, or just pick that ones that are relative to the curriculum or research you are doing. Make-a-State Activity is suggested for grades 3-8 and is available as a CD ($19.95) or download ($18.95) (Mac and PC compatible). While the product provides the means of demonstrating the knowledge gained, there is no provided curriculum or text to go with this program, except a bonus State Page for each state to provide some basic brief information to jump start your child's research. A second bonus is included in the form of a "Name That State!" File Folder Game! Designed for play at various levels, all ages of students will be able to learn to recognize states by their shape, placement within the U.S., their capitals, and more. The perfect compliment to the state lapbooks!
I reviewed this product with my 11 and 6 year old, working 2-3 days a week.
Our Thoughts on Make-a-State Activity Pak
Before we got started with the review, I asked my boys if they really wanted to make a lapbook or not. We have made several this year, and as I have one son who DOESN'T like to make them, I figured I would give them the choice. Both of them said "No thanks!" Thus even though the Activity Pak is designed to be used as a lapbook, we chose to put together a notebook of sorts. I used a folder with pockets and 3 ring fasteners for each boy. I added plastic sheets for the "pages" and then let them choose various colors of cardstock to put inside each plastic sheet. It is to THESE that we are fastening each of our products that are completed. Once completed each folder will represent a state--so much easier to keep in my records!
Covers attached to front (included in zip file)
My Youngest's First Page
My Oldest's First Page
We chose to use the activity pak to study the state of Kentucky first. We went to the library and picked up several books on the state, as well as grabbed our state flashcards, a US Atlas, and my very cool book of lists that I use. Armed with these "texts" (and the internet of course) we began our review. I always print out the "guides" for quick reference so I can note the different types of paper or other supplies needed for each project. You will definitely need colored paper (not construction paper), white paper, cardstock, a GREAT printer, ink, coloring supplies, scissors, and glue/tape to be able to complete this product. Fortunately, I have all of this in my house all the time. I clicked on my download (after downloading my zip file) and clicked the "start". It is here that the entire activity pak is laid out with directions, links to printables, notes for the masters, and photos for each project. It saves soooo much time going this route.
Menu when opening Zip file
Start Menu easily lays out each activity--clicking the links takes you straight to the pdf!
Once we studied the topic for the day, we cut everything out, recorded our information, put it all together, and then attached our final pieces to our cardstock pieces within our folder. Although the activity pak suggests collecting them all after completing them, I just go ahead and attach them. Even if I was doing the lapbook, I would still do this every day, or at least after 2-3 days so I don't have a major stack to deal with.
Store the completed pieces in each folder pocket
So far we have worked through about 11 of the projects. Being on summer break means we only do 1-2 of the projects each week. If we were doing school full time, I would probably do 3-4 of them. If you do 3-4 a week, you would have about 5 weeks of material--so learning a new state every 5 weeks. I think this works well for a geography program like this.
I have found that the boys have done better with this Activity Pak now that we aren't trying to piece it all together like a lapbook. They get to be a bit more "original" since they can choose wherever they want to put it in their folder. Because one is 6 and the other is 11, I have adjusted what each of them also writes. I required my 11 year old to write full sentences at times, or just more facts, whereas my 6 year old (who is actually under the age range) writes a single sentence, or just phrases and words. Both boys say that the amount of cutting this time is way less than the previous two products we have used from Home School in the Woods, which they BOTH appreciate. There is really minimal coloring either.
I appreciate that I can do BOTH boys at the same time with the same information. This is where having it being a DIGITAL product is definitely a pro. One product covers ANY of the children you would be using it for. And because the information is really just generic easy to find information, it's not HARD to come up with the "text" for the students to use to fill out the projects. The BEST bonus is that this ONE product can be used over and over again for a complete 50 state (plus Washington, D.C.) study! Once your child has done one state, the material and routine is the same for other 49--making it a low stress resource for you to use and teach with.
The Activity-Pak series from Home School in the Woods is also great because you can CHOOSE to do as many or as few projects in each unit as you desire. You also can take it even further in depth as you research the information for each project. Once your child has completed the projects for the state, they will have made a lapbook or notebook which allows them to easily recall all the information you covered.
I greatly appreciate not just the step by step directions for completing each project, but also pictures of the masters so I can how it is supposed to look when it's done.
Clear Directions to follow for each project
Activity 10: State Government
The largest con for the Activity Pak series, and most of the other products from Home School in the Woods, is simply that you have to have a good printer, lots of paper, and a large quantity of ink to complete it--AND you have to be willing to do prep work. This isn't an open and go until you get each project ready. As a lapbook friendly mom, I enjoy the prep work, so it doesn't bother me.
The boys don't mind it. They like it because once it's filled out--it's done. They also like looking back at everything and remembering what they studied. Thus far, the boys liked learning about the State Song the best. And looking up the industry information. They also like being able to customize it to their preferences--like determining what they were going to put on their maps, what animals to include in their wildlife project, how to draw their capital building, etc.
We will definitely finish working on the state of Kentucky through the rest of the summer. I really needed a good geography for BOTH of them next year, and I think this will fit the bill! I am also going to go ahead and create the game that is included in this product because it sounds like a great way to reinforce all the knowledge from the studies.
Want to Know More About the Activity-Pak Series and Home School In the Woods?
We have shared our review of the Make-a-State Activity by Home School in the Woods. You have seen how we have chosen to do it and what we think about it---but there are others in the Activity-Pak series that you need to check out, as well as additional hands-on history products like Time Travelers American History, Lap-Paks, and the Timeline Trio. Click on the graphic below to see what these products look like in action from my fellow crew members!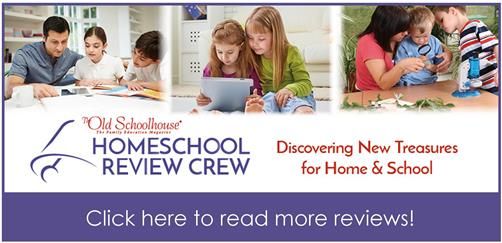 Make sure you follow Home School in the Woods on these social media outlets to stay up to date on sales and new products!
*
Facebook
@homeschoolinthewoods
*
Twitter
@HSintheWoods
*
Pinterest
@hsinthewoods
*
Google+
+Homeschoolinthewoods
*
YouTube
One last thing--Home School in the Woods just announced that they are releasing A-La-Cart Projects! Now you will be able to buy just individual projects that you need instead of an entire unit! To kick it off,
they are currently offering the A-La-Cart Project for the Erie Canal for FREE, by adding the project from the list into your cart and then entering "alacarte" in the discount code bar at check out
. There are currently about 50 different projects available for purchase!