I am always on the lookout for easy to use resources that will supplement what we are already learning in our classroom. Geography is one of the subjects that is the easiest to coordinate with something you are already learning. Especially when studying world or American history. I recently had the chance to review the USA Activity Bundle from The Crafty Classroom and I knew from my first glance at it that it would probably be just the type of resource I enjoy the most.
About The Crafty Classroom
The Crafty Classroom provides digital resources to help you as a parent/teacher save time in your schooling. Whether looking for supplemental resources, crafts, or curriculum, The Crafty Classroom has designed products to save you time and money!
A few of their more popular products include:
How to Write a Paragraph (for older kids)
USA Activity Bundle (for older kids)
R.E.A.D. Review Pack (for Kindergarten)
Learn to R.E.A.D. Curriculum Notebook (for Kindergarten)
Bible ABC Curriculum Notebook (for Preschool)
Alphabet Curriculum Notebook (For Preschool)
Our family was given the USA Activity Bundle to review.
The USA Activity Bundle is a digital product retailing for $15. It includes three of the most popular digital materials from The Crafty Classroom:
●U.S.A. State by State Activity Notebook
For each of the fifty states children map the location, capitol, landmarks, abbreviation, nickname, state flower, and state bird. The students will be able to also color the state flag, state bird, and state flower on each sheet. This activity pack includes two games to play when done with all the sheet sets: USA Bingo & Roll Across America
●U.S.A. State Bird Art Cards
This file allows your child to work through each of our nation's state birds. Each of the birds is shown with proper markings to allow your child to copy and color their own. Each bird features a coloring card, visual fact card for children to fill in, and memory matching cards. This set include 27 different birds as many states have the same state bird.
●U.S.A. 50 State Mazes
Each state outline is filled with maze for your children to work through
The bundle is geared for grades 1-3 and requires just a good United States atlas and any other state information resource to complete.
Our Thoughts on the Product
I usually have a love/hate relationship with digital products, but when it is this kind of resource where I can just print as I need it, I love it! As soon as I received the files, I downloaded them to my computer and checked them out. The USA Activity Bundle is a set of three zip files, each clearly labeled. They open easily in anything that reads PDFs. Because this isn't a true curriculum, you use it by simply printing off whatever you need! Because this offered state studies, I decided we would just work through about a state a week over the course of the review.
We naturally started with our own state of Kentucky. It was easy to find the state sheet, maze, and state bird sheet for what we needed. For the information resources, I chose to just use a mix of books: a US Map Atlas, some US States Flashcards, and a book I have that lists details like the date each state joined the union, state song/industry/bird/flower/etc. These three resources provided us with most of the information we needed. My iPhone took care of the rest!
When we did a new state, each boy would pick what they wanted--and I'd simply print off the state sheet and matching maze. I only did a new state bird sheet if it was actually a different bird than we had already completed. Which meant I only printed off like 4 bird sheets. LOL. (note to self--if I'm ever in a TV game show and it asks for state bird, guess Cardinal! I have a great chance of being correct! LOL)
Kentucky State Sheet and the Northern Cardinal Bird Sheet
The boys were able to find 95% of their information all on their own from the resources I gave them. My youngest always needed a little bit of help on the state fact he wanted to add. The main reason we used the internet was to see the COLORS of the state bird or flower if it wasn't something we were familiar with or didn't have in our bird/flower books. Nearly every time we got a new state, they chose to start with their mazes. They really liked that the mazes were challenging for them...but they always were eventually able to figure them out.
Thus far, I've chosen to save the state bird sheets until we've completed them all. Once we have them all done, I plan on using the matching state to bird activities that are included on each sheet.
This is one set of worksheets that the boys never complained about completing. It followed the same routine each time, so there wasn't anything surprising. We have done 10 states thus far!
Easy enough for my 6 year old to work on independently
They each chose their own state to complete
Adding in topographical features
Would I recommend this product?
Yes. It's a great supplemental resource for any American History or US Geography course. I also like it for summer work. It's only $15 and you can keep it forever and use it for any and all of your students whenever you need it. And it won't take up space on your shelf! win/win! I have now transferred these files to my homeschool flash drives for future use.



Want to Know More about The Crafty Classroom?
We have been reviewing the USA Activity Bundle by The Crafty Classroom over the last few weeks. You have read how we feel about this great bundle, but there were several other products being reviewed by our team! Make sure you check out their reviews of How to Write a Paragraph, R.E.A.D. Review Pack, Learn to R.E.A.D. Curriculum Notebook, Bible ABC Curriculum Notebook, and Alphabet Curriculum Notebook too!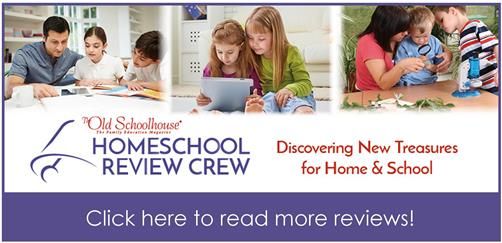 Facebook ● Twitter

●

Pinterest ● Instagram
As you can see, we have been enjoying the USA Activity Pack! I am looking forward to using it throughout our upcoming year as it fits with what we are studying!